General Engineering Contractors | Drilling Contractor | LoDril
Los Angeles, California
As licensed general engineering contractors our knowledgeable and experienced staff provides professional caisson drilling and test drilling services and on budget on time completion. From simple flat lot drilling to limited access hillside drilling our services are a cost effective solution. Whether your drilling project is large or small, we take every project seriously and work hard to earn your repeat business.
Coastal offers drill rigs of several sizes to complete your project, from limited access remote control drill rigs, LoDril drill rigs, to Soilmec drill rigs, we have what we need to complete your project. We welcome the opportunity to provide you a no cost propsoal for your drilling project. We serbve the greater Los Angeles area, including Ventura, Orange, and Santa Barbara, and San Diego Counties.
We realize that there are many competitors in the marketplace and thus we always strive to distinguish ourselves from the pack by providing a positive and professional experience to our clients. Our goal is always to surpass our clients expectations.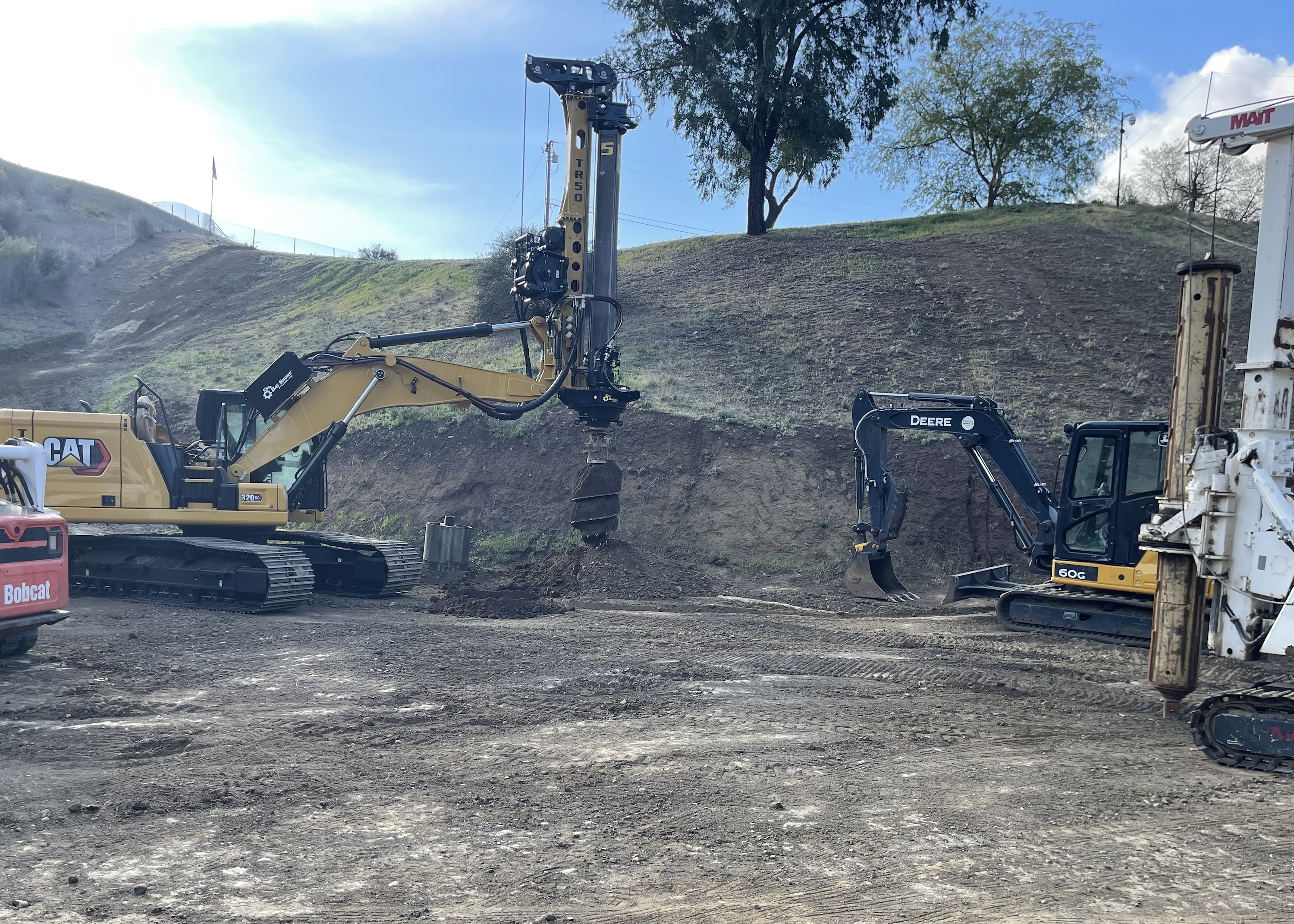 Caisson Rebar Setting
Large Diameter Boring
Indoor Drilling
Temporary Shoring
Elevator Shafts
De-Watering Wells
Test Drilling
Down Hole Logging
Environmental Drilling
Soil Sampling
Groundwater Sampling
Geotechnical Sampling
Indoor Drilling
Low Overhead Drilling
Underpinning
All Terrain Drilling
Refinery Drilling